The strong returns delivered by private equity provides an excellent opportunity for investors. There are a number of factors that can explain why private equity has tended to outperform the listed markets, particularly in recent times.
Private equity itself is a broad term and can encompass strategies such as leveraged buyouts, turnarounds, venture capital and growth equity. There are important nuances between each of these, and the methods and practices can differ. Following are some reasons why private equity can deliver superior returns for investors.
1. More investment opportunities
Listed companies represent just a small subset of the total universe of companies. Investments in the public market, by definition, are limited to companies that have chosen to become public companies. Depending upon the investment criteria an investor uses, this can be a very limited list. In particular, for a growth equity investor at the smaller end of the market, the number of companies on the ASX that fit the bill is extremely small.
In our work in the private market, we apply certain criteria when choosing companies to invest. They must:
be profitable
be of a relevant size, and
operate in one of our focus sectors.
To assess the size of the market, we looked at companies with an enterprise valuation of $10-100 million and which are classified within the consumer staples, consumer discretionary or healthcare sector groupings.

At the time of writing, there were 2,197 companies in total listed on the ASX. Filtering for sector, the list reduces to 385. Filtered further for size, the list becomes 168. And of these companies, only 38 are generating positive EBITDA. Notably, this analysis excludes the technology sector which, if included, the relative proportion of profitable companies would be even less.

As such, for small cap investors, the available options are mostly 'cash burn' business models. One could argue, with reason, that these companies sit towards the 'speculative' end of the investment spectrum.

A further challenge for investors is not just that the list is small, but that every other investor has access to the same list. The chances of discovering a hidden gem are extremely small.

There are many good companies that are yet to list - or don't want to list at all.

This group is harder to quantify. There are approximately 56,000 medium-sized enterprises in Australia (defined as between 20 and 200 employees).

In our own research, we usually meet 50 - 100 new businesses each year that fit within the filters applied above. And we know that we're merely scratching the surface.

There are some exceptional businesses within this group of private companies. Often, they don't need capital but seek to bring in an outside investor so they can benefit from the expertise, networks and perspectives this investor can offer. In others, shareholders might wish to monetise a portion of their shares whilst continuing to run their business as a private company.

2. Illiquidity benefits

Private markets are certainly less liquid than public markets - significantly less so. That's one reason we like them.

Knowing an investment is illiquid forces the investor to focus on the medium-term prospects for the business. It also removes the temptation to trade on every short-term fluctuation than occurs along the way.

An important point for investors to remember is that liquidity is expensive.

The very ease of access that help define public markets also encourages higher demand for the same limited set of stocks. This is only exacerbated in a prolonged bull market, as more and more capital floods into the market.

For investors in public markets, this means they are essentially participating in an open auction against all comers - who can be as irrational as they are numerous.

By contrast, significant barriers to entry remain in the private market. This inherent illiquidity requires dedicated resources, applied consistently and systematically over long periods of time, to find suitable opportunities. It then requires skill, experience, and resources to secure, negotiate, execute, and manage the investment.

3. Business growth

Many business owners prefer the work of building their business rather than attention of an IPO or life as a public company. Privacy can be underrated, and time is precious.

Undertaking an IPO can be lucrative but it also means needing to share sensitive financial information about the business and be subjected analysis and speculation, as well as meet the requirements of investor relations and compliance.

Promoting the company in the public market can mean undertaking activities that are very different to (and sometimes conflicting with) the work of building the business.

Bumps in the road also often play out publicly and live on permanent record. Frequent outside commentary and daily share price movements can test the mettle of even the most disciplined business leaders.

Meanwhile, in the private market, business owners can simply get on with the task of building the business, knowing that success in that endeavour is what really matters for long-term shareholder returns.

4. Information advantage

When a listed company is being acquired, the potential purchaser requires due diligence before making a binding offer. There's a good reason for this - they consider the publicly available information to be insufficient for making a prudent investment decision.

It's not practical, of course, for everyone to undertake a due diligence exercise. Instead, it's a necessary feature of the public markets that investors must do their own homework based on limited information.

Annual reports, trading updates and management presentations are useful. But they are prepared and published by the company itself, for whom the primary motivation can be to promote rather than inform.

In the private markets, however, thorough due diligence is par for the course. It allows a no-holds-barred, comprehensive review of any aspect of the business that an investor views as crucial before making any investment decision.

It covers a range of topics including legal, financial and tax, as well as operational, supply chain, technology, employee pay audits and regulatory compliance.

Importantly, investors see the full data, working files and internal planning papers.

5. Exit strategy

When seeking to maximise the proceeds when exiting an investment, a private company has significant flexibility and alternatives. It can pursue an IPO, sell to a trade buyer, or bring in a private equity investor.

As mentioned earlier, an IPO can deliver a lucrative payday; however it doesn't always provide the best outcome for the entire business. A trade buyer, on the other hand, may be willing to pay more to acquire the whole business, aided by synergies, and perhaps motivated by a rare opportunity to take out a competitor.

Likewise, a sale to private equity can be advantageous, particularly where creative structuring can generate a win/win for both buyer and seller.

Of course, a public company can also be sold to a trade buyer or to private equity. But these transactions occur within a highly regulated public takeover regime. It's a process that can put off both buyers and sellers from participating. Offers perhaps more freely emerge at the wrong time, when share prices are depressed and buyers are acting opportunistically.

As those in the business of selling private companies know very well, having multiple options up your sleeve can make all the difference.

Conclusion

The private market is a different world to the public markets. Building a portfolio of investments in high-quality private companies takes time and requires an ability and appetite to invest for the medium term.

But for those who are willing and able to walk the path, the rewards can be significant.

Showing 1 to 10 of 127 expert feeds:
| | |
| --- | --- |
| Read the latest news and white papers. Get the FS Private Wealth Monthly Newsletter. | |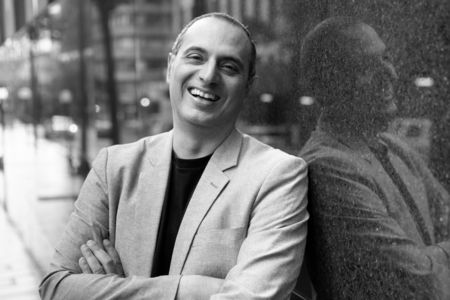 ADAM GEHA
CHIEF EXECUTIVE OFFICER
EG FUNDS MANAGEMENT PTY LTD
From humble beginnings in war-torn Lebanon, EG Funds Management co-founder Adam Geha has built a life his younger self would envy - not to escape it, but rather in recognition of it all. Chloe Walker writes.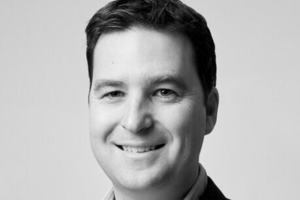 The strong returns delivered by private equity provides an excellent opportunity for investors. There are a number of factors that can explain why private ...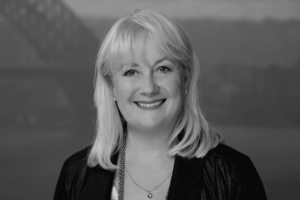 Most high net-worth clients I work with have a legacy to preserve.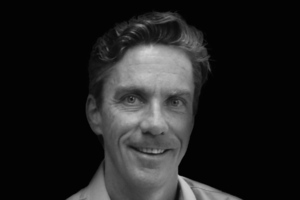 On the face of it, receiving a large inheritance doesn't sound like a problem - but sudden ownership of significant wealth creates a variety of challenges ...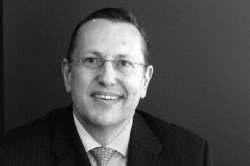 The question is, "I want to create a discretionary trust for myself, fiancé and our future children, but do we pay tax when the income is ...