Eternal optimist
BY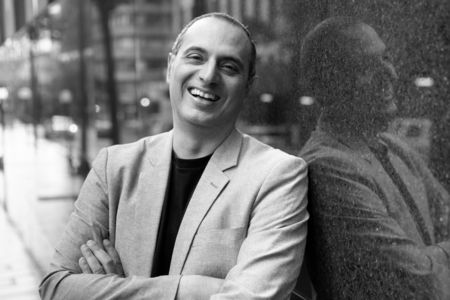 From humble beginnings in war-torn Lebanon, EG Funds Management co-founder Adam Geha has built a life his younger self would envy - not to escape it, but rather in recognition of it all. Chloe Walker writes.
From humble beginnings in war-torn Lebanon, EG Funds Management co-founder Adam Geha has built a life his younger self would envy - not to escape it, but rather in recognition of it all. Chloe Walker writes.
If you type the name 'Adam Geha' into the search bar on LinkedIn, you're likely to discover one of two things.
I don't want to live a life of knowledge; I want to live a life of wisdom, and for me that means to live your life in accordance with principles that will bring you fulfllment.
One, you'll note that Geha is co-founder and chief executive of one of Australia's largest property investment managers, EG Funds, and owner of AI platform Willow.
Or two, and perhaps the more likely scenario, you'll be captivated by an endless supply of thought-provoking articles and posts, alongside anecdotes of wisdom for young leaders, budding investors, and business centric minds alike.
Like many social media channels, LinkedIn, only provides a tiny glimpse into who Geha is, meaning there's a lot it doesn't tell you.
"Well, firstly, Adam isn't even my real name," he laughs.
"My true name is Akrum Afif Geha. It is a name that is near and dear to my heart because, in Arabic, it means 'most generous'.
"I've been going by Adam since I was 21 years old, and it's the name I go by in business, but I actually like my native name, so I haven't changed it."
Born in Beirut, Lebanon on the precipice of the civil war, Geha's childhood was impacted by the atrocities of his homeland.
"As a child, I spent most of my days playing inside with my older brothers, sheltered from the chaotic and destructive world around us," he says.
"I was lucky to have two loving parents, so I'd say my internal world was heavenly.
"But it was hell outside the door."
Despite an upbringing affected by fragility and conflict, from a young age, Geha was always intrigued by the concept of making money.
"When I was five years old, I told my mother that I wanted to be a shopkeeper," Adam laughs.
"A shopkeeper? Why is that, Akrum?' she said.
"I replied: 'because when they open up the teller, they've got so much money in there!'
"I must have associated that with them being very wealthy, and I wanted to be that too."
And now, despite having made a lot of it, Geha is still very much interested in the business of making money.
"As a fund manager, of course, I have to say, I like money," he says.
"But I also deeply respect it. If I ever come across money on the ground, even if it's a five-cent piece, I will always put in my children's money box.
"I've taught my children that if you want to make money, you need to respect money, and you send your subconscious the right signal with the way you treat your money.
"For example, if at home, your money is all over the place; a little bit on the dining table, a bit on the kitchen benchtop, and a few coins stowed away on your bedside table, you're sending your subconscious the signal that you're disorganised with money."
For Geha, lessons in money were first taught by his father, a highly successful property developer in both Lebanon and Australia.
"When I was a teenager, my father would take me along to his development sites. He'd always make sure that the sites were spotless. He'd say to me, 'you've got to maintain a supremely clean and well-organised development site to send the right message to everyone working on that project'," he says.
"The message is that you intend to produce very high-quality results. The little things add up."
According to Geha, his father's sentiment has encouraged him to always make the little things count in every facet of his career.
Recalling his first corporate experience at Macquarie Bank, Geha's detail-orientated skills made him stand out among colleagues and caught the attention of deputy managing director John Caldon.
"At Macquarie, I was lucky enough to be surrounded by lots of highly intelligent, entrepreneurial driven people," Geha says.
"But I am particularly thankful to have met my lifelong friend and mentor, the late, great, John Caldon.
"There were very, very many lessons John taught me, so he really is second to my father as an influence on my business career."
Now a leader himself, Geha nods to one of the most important lessons he learnt from Caldon: having a 'magnified impact'.
"John once said to me, 'it's important as a leader to be cheerful because people look to their leaders for the mood markers'," he explains.
"So, if you make a mistake in the way you speak or behave, it's magnified. But likewise, if you speak kindly, if you're encouraging, and if you've got a sense of humour, it's magnified.
Caldon also taught Geha that it's important to cultivate an environment where people really enjoy turning up to work, and they interact with their boss not in a hierarchical style, but rather in a jovial, happy way, where there is mutual respect.
"That was his magic," he says,
"When you walked out of his office, you always left feeling good about yourself."
This friendship prospered during his tenure at Macquarie and continued well after his time at the bank came to an end.
Shortly after Geha's departure, the formidable pair teamed up alongside prominent businessman and former union trade leader Michael Easson and invested in a coal mine in Wallsend, NSW.
When the land above the mine came up for sale, Geha enlisted the help of his older brother, Shane, at the time, a civil engineer and a licensed property valuer, to appraise the opportunity.
Unsurprisingly, the deal was a success, and from there, Easson Geha Caldon (EGC) was born.
"Shane, John, Michael and I had a fantastic partnership right from the get-go," Geha says.
"However, John shortly pulled out to focus on infrastructure, rather than real estate, so EGC became EG Funds Management."
Fast forward 22 years, and today, EG Funds Management (EG) stands as one of the nation's largest property investment funds, boasting $5.1 billion in assets under management and a project pipeline value of over $3.9 billion.
Following EG's roaring success came Willow, a technology company providing the software platform Willow Twin and professional service WillowDigital, created to connect users with the built world.
Established in 2017, Willow has now expanded its offices in Sydney to Melbourne, Manila, New York, Seattle, London, and Tel Aviv.
In the face of uncertain times for the global real estate market, Geha is remaining cautious, yet optimistic for the journey ahead.
"I would say that one should approach investment in real estate with caution, because the pandemic is playing itself out, and in my view, we're at the beginning of the end," he says.
"What I expect is that we will be more or less completely back to normal in the fourth quarter of this year."
As a leader, Geha says he tries to always live in the future.
"It's like Wayne Gretzky's line: 'as a leader, you don't want to play where the puck is, you want to play where the puck is going to be'," he quips.
"So, I'm trying to position myself where the puck is going to be."
Over the next 12 months, he predicts both a consumer and travel binge, fuelled by the frustrations of people not being able to travel and spend money in the way they used to.
However, he also foresees inflation and, with it, higher interest rates.
"Investors will want to make sure that their property portfolio is hedged," he says.
"Instead of fixed, increased escalations in leases, they should be trying to redraw their lease to be CPI plus 1%."
Albeit a resurgence of inflation and a rise in cap rates, Geha says he doesn't think there will be a dramatic fall in capital values.
"What will be lost in cap rate will be made up for in higher rental rates and lower incentives, I think you need to have your wits about you," he says.
"There's a lot of change coming, but I don't see a dramatic fall in real estate prices."
All in all, Geha says "it is important to be optimistic, as the world has always belonged to optimists".
"Throughout history and in business, you can't be a Henry Ford, or an Elon Musk, or a Jeff Bezos, also not be a supreme optimist," he says.
"Look at Elon Musk, he's reinventing the electric car and inventing civilian travel to space.
"You don't do those sorts of things unless you were optimistic, not only about your prospects for success, but also about the impact that you as an individual can have as a leader and as a businessman."
Geha's optimism, paired with his knack for taking calculated risks, has been paramount to the success of his own investment ventures.
"I'm more risk taking with my own funds than I am with my clients," he says.
"When someone comes to me and asks me, 'how would you invest my money in real estate?'
"I'll say, that's an impossible question to answer until I know the following: what is your risk preference? What is your need for liquidity? What is your previous experience with real estate?
What is your time horizon in terms of, when you want your money out? There's a whole host of questions like that, that need to be asked before you can give appropriate advice., When it comes to his own investments, the bulk of Geha's wealth is invested alongside EG's FUM.
"I do have a higher risk tolerance, and I'm spending more of my time investing in seed funding and mentoring early-stage companies," he says.
Albiet happy to take risks, when it comes to EG, Geha steers his fund away from hotel investments.
"Hotels are the only sector in real estate we've stayed away from but I'm not ruling it out," he says.
"My father told me the only property development he didn't make money on was a hotel in Canberra. He said, 'Beware of hospitality as a sector, because it's not real estate in the conventional sense. It's a business, and it's important that you don't go into it blindly'. I've always had that advice ringing in my ear, and for that reason, we have not invested in hotels."
It's this wisdom, gained through more than 25 years of experience as a co-founder, co-owner and chief executive, that Geha is now looking forward to sharing with the next generation of leaders and optimists, with blogging his channel of choice.
"The young leaders that are coming through are looking for mentors and searching for someone who has an interest to pass on the experience of having been in a leadership position for 25 years," he explains.
"So, it's about sharing and it's beautiful because a lot of the young leaders reach out to me and delight it's a great privilege and honour to interact with them."
And when it comes to Geha, there are copious nuggets of wisdom to be shared.
"I don't want to live a life of knowledge; I want to live a life of wisdom, and for me that means to live your life in accordance with principles that will bring you fulfilment," he says.
"So that's why I'm always asking myself: 'What would I want to say on my rocking chair, in my old age?'
"Will I regret doing this or spending time on this? Or will I be proud of it?"
While those rocking chair days are still far away, Geha is determined to make the rest of his time at both EG and Willow count, as well as expanding on his philanthropic ventures.
Inspired by his father's words to "make the little things matter", in 2020 Geha unveiled EG's Little B.I.G Foundation, a not-for-profit that aims to advance mental health, prevent and relieve social isolation and help people live happier, healthier and kinder lives.
"Our mission is to make people feel a sense of belonging in the communities that we were responsible for managing in real estate, both in office buildings and industrial spaces, but also in residential buildings," he says.
"EG has the privileged position to create amazing spaces for our developers, and it's become apparent to us that these developments can only truly be great if we also have amazing cultures inside.
"It's the human element that we're wanting to activate and nurture, and the Little B.I.G Foundation is all about sponsoring a sense of community."
To action this objective, the foundation encourages people to come up with community centric ideas, and then provides the necessary finances towards helping them execute it.
"We run dinner parties, trivia nights, music events, all with the purpose of getting people to meet each other," he says.
"Because we know once the introduction happens, humans love interacting, and those relationships tend to prosper over time."
Perhaps a subconscious drive to provide what he himself missed out on as a child, Geha is determined to help develop and nurture the communities around him.
"Like all of us, I've got a lot of flaws in my nature, but I think one of the gifts I was given is that generosity comes easily to me," Geha says.
"And that's not only generosity in terms of giving time and money to causes I feel drawn to, but also hopefully generosity of spirit towards others."
All in all, it seems like 'Akrum' was a name that this wise and generous real estate tycoon was truly destined to have.
Showing
1 to 10
of
20
stories:
| | |
| --- | --- |
| Read the latest news and white papers. Get the FS Private Wealth Monthly Newsletter. | |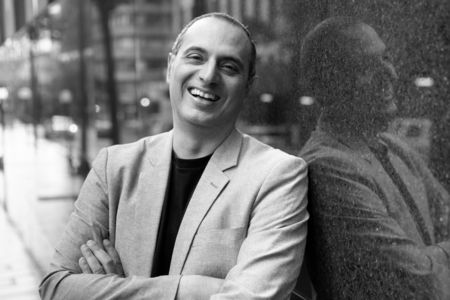 ADAM GEHA
CHIEF EXECUTIVE OFFICER
EG FUNDS MANAGEMENT PTY LTD
From humble beginnings in war-torn Lebanon, EG Funds Management co-founder Adam Geha has built a life his younger self would envy - not to escape it, but rather in recognition of it all. Chloe Walker writes.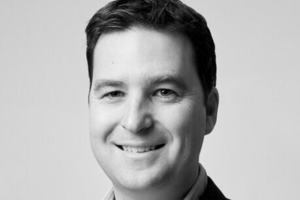 The strong returns delivered by private equity provides an excellent opportunity for investors. There are a number of factors that can explain why private ...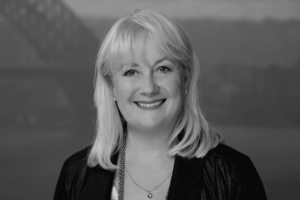 Most high net-worth clients I work with have a legacy to preserve.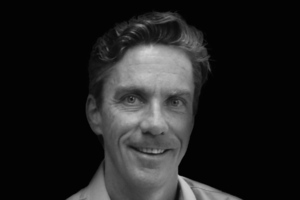 On the face of it, receiving a large inheritance doesn't sound like a problem - but sudden ownership of significant wealth creates a variety of challenges ...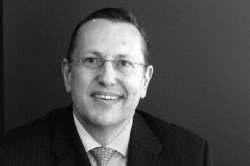 The question is, "I want to create a discretionary trust for myself, fiancé and our future children, but do we pay tax when the income is ...